To further develop and grow our existing PV solar distribution business and footprint in Southeast Asia we are looking for an ambitious person (Singapore-based) that can start immediately in the position of a
Singapore Office
Fulltime
THIS IS THE JOB
Operating out of our Singapore office you will play an important role in helping to drive and shape the development of our SEA team and business in an exciting and growing market environment. Being part of a globally acting group, you will benefit from our international experience and leading position with the opportunity to grow together with the company.
+ Focus on sales, procurement, and market strategy with hands-on approach to increase revenue and market share in the region on a sustainable basis
+ Ensure profitability of the region by recognizing market potentials and managing costs
+ Communication with suppliers and partners
+ Continuous improvement of internal processes, e.g. sales, purchase & material planning and logistics
+ Coordination of administrative tasks related to the management of the branch
+ Represent the branch to business partners, vendors, key stakeholders, and other institutions
+ You will report to the HQ management team in Germany
YOU SHOULD HAVE
A background in business administrations, sales and/or electrical engineering with experience in sales of technical products (ideally B2B). Knowledge of the solar and renewable energies sectors is an advantage. Sound knowledge of English and/or German language is a must to communicate in our international setting. As you will work from our Singapore office you also need a valid working permit for Singapore.
THESE ARE YOUR STRENGTHS
+ Proven ability to drive the processes from start to finish
+ Sales minded and solution driven personality
+ Excellent negotiation skills
+ Flexible, performance oriented and holistic approach
+ Can-do attitude and great team player
+ Self-motivated and quick thinking
+ Excellent costumer service skills
WHO WE ARE
Since foundation more than 25 years ago, Kurt Krannich has been steering a steady course of growth with long-term orientation. Today, the owner-managed company employs over 700 people. We advise and supply customers in almost all countries of the world from our 29 branches.
This is only possible with employees who see themselves as a team and are convinced that together we can always achieve more. Even if we are very similar in our jobs, there is still enough room for individuality. For this, we need people who join in and share ideas – who enjoy driving new ideas forward. Trust, respect, appreciation? That goes without saying! Plus a good working atmosphere as a framework allowing unique strengths to unfold while nurturing personal development. Promise!
CONTACTS
THE INTERNATIONAL BUSINESS TEAM
Our International Business Team coordinates the company's worldwide branches from the central headquarters. The team is led by Jens Ullrich, who has been responsible for this area at Krannich since 2012. In a personal conversation he will be happy to tell you more about the position and provide insights into the international business at Krannich Solar.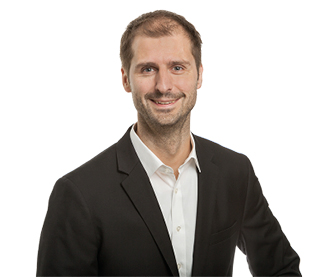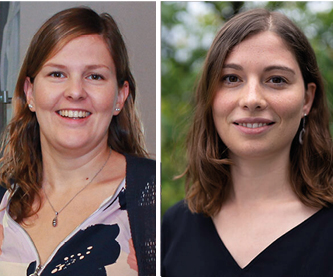 YOUR HR-CONTACT
Do you have any questions about the application process, the company or the job? Then be sure to take a look at our careers section of the website. If you have any questions beyond that, please feel free to contact our HR department. Karin Fetzer has been with Krannich since 2012 and is head of Human Resources. Alina Boos has been with Krannich as a human resources representative since 2021.
You can reach the HR team at the following telephone number:
Tel.: +49 (0) 7033 3042-2993
WHAT'S NEXT?